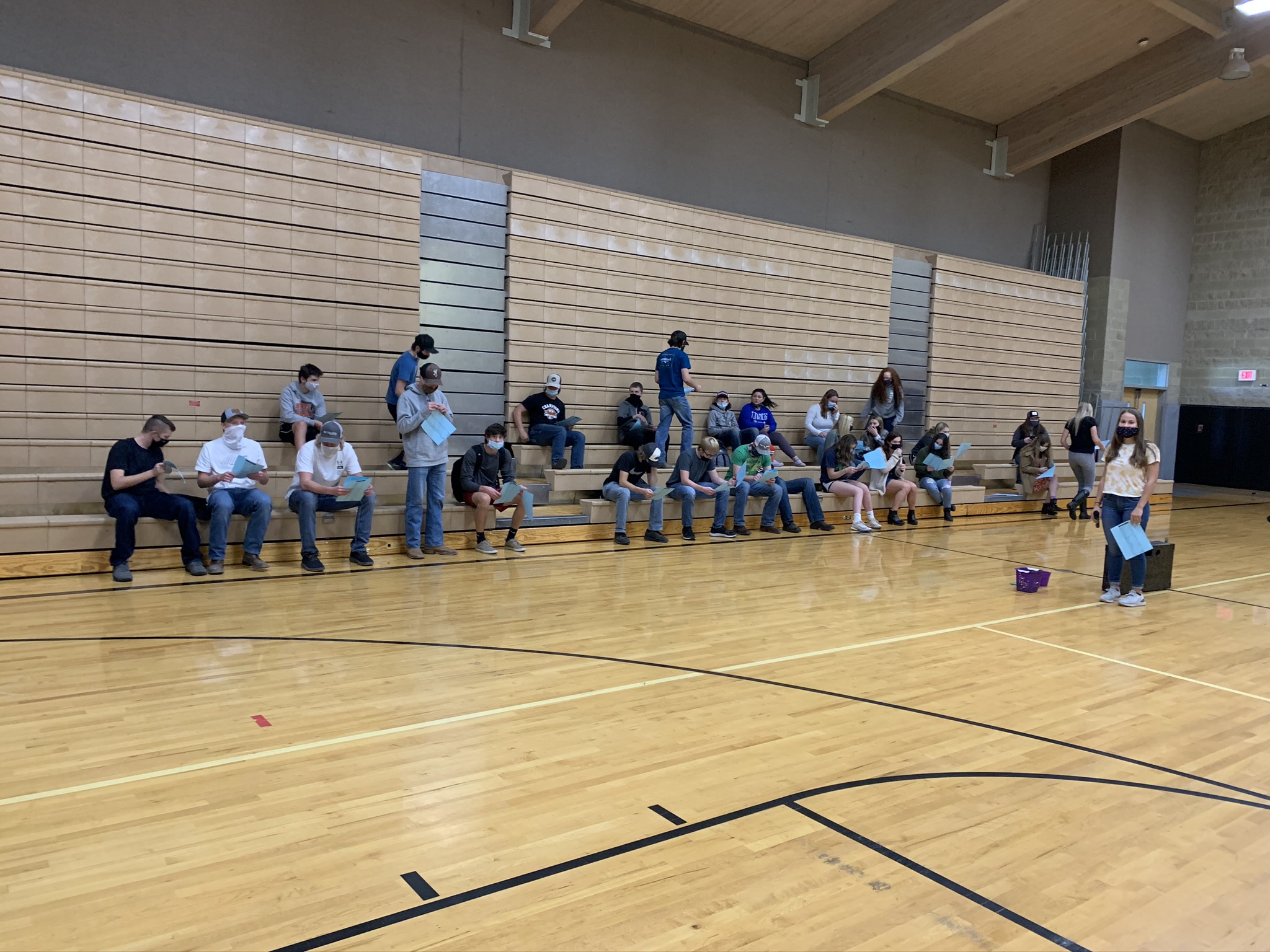 Congratulations to ODESSA HIGH SCHOOL for being WA FBLA's January Chapter of the Month!
Odessa High School's FBLA Chapter doesn't back down from a challenge! They've surpassed all expectations and grown their chapter's engagement and outreach further than ever before. To do this, they set goals and developed a program of work. During their recruitment week, they made sure to engage each new member, which culminated in the traditional Mystery Dinner. As a result, Odessa FBLA had their entire chapter participate in the NE Regional Fall Conference and broadcasted the State Fall Conference in Class! In the past year they've even won four NLE awards and hope to continue this legacy!
Some of Odessa FBLA's greatest accomplishments are seen in their community impact. They completed the Lead4Change Challenge and were awarded over $100,000 to help update their local swimming pool, replace the roof on the Senior Center, buy infrared equipment for the fire department, and provide computer equipment to their school. Their dedication toward fundraising and helping their community by raising $34,000 to replace the windows at the Senior Center once again demonstrates the outstanding service commitment this chapter has. The chapter even mapped the local cemetery and created a page for the Town of Odessa Website!
Odessa FBLA is an exemplarily FBLA Chapter. They dedicate their time toward engaging each member personally and have changed so many community members' lives. WA FBLA is incredibly proud of Odessa FBLA's contribution to their community and to WA FBLA!