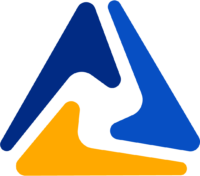 Washington FBLA is developing the next generation of ethical business leaders
Future Business Leaders of America
Washington FBLA is committed to preparing today's middle and high school students to become the business and community leaders of tomorrow. Over 5,000 students from 160 chapters around the state participate in events, conferences, and competitions.
Students gain critical business skills, complete community service projects, network with businesses, and learn the leadership skills that are in high demand in the workplace.
FBLA-PBL STUDENTS NATIONWIDE
DEVELOPING FUTURE BUSINESS LEADERS
"I can say with 100% certainty that my entire collegiate and professional trajectory was changed by my involvement in FBLA. Not only did I learn 21st century skills that would benefit me in the workplace such as teamwork and critical thinking, but I also recognized the importance of servant leadership being at the heart of everything we do. This realization is what ultimately led me to find success in college and my place as a Teach for America Corps Member in San Antonio, Texas. My experiences in FBLA and the confidence that I gained through my involvement is never far from my mind in my daily interactions with my students. Everyone – regardless of their background – deserves to have a transformative CTSO opportunity like I did.
Washington FBLA is Leading the Future of Business
Role Play Testing Registration Deadline
February 26, 2024
SBLC Registration Deadline
March 13, 2024
State Business Leadership Conference
April 24-27, 2024
National Leadership Conference
June 29 – July 2, 2024