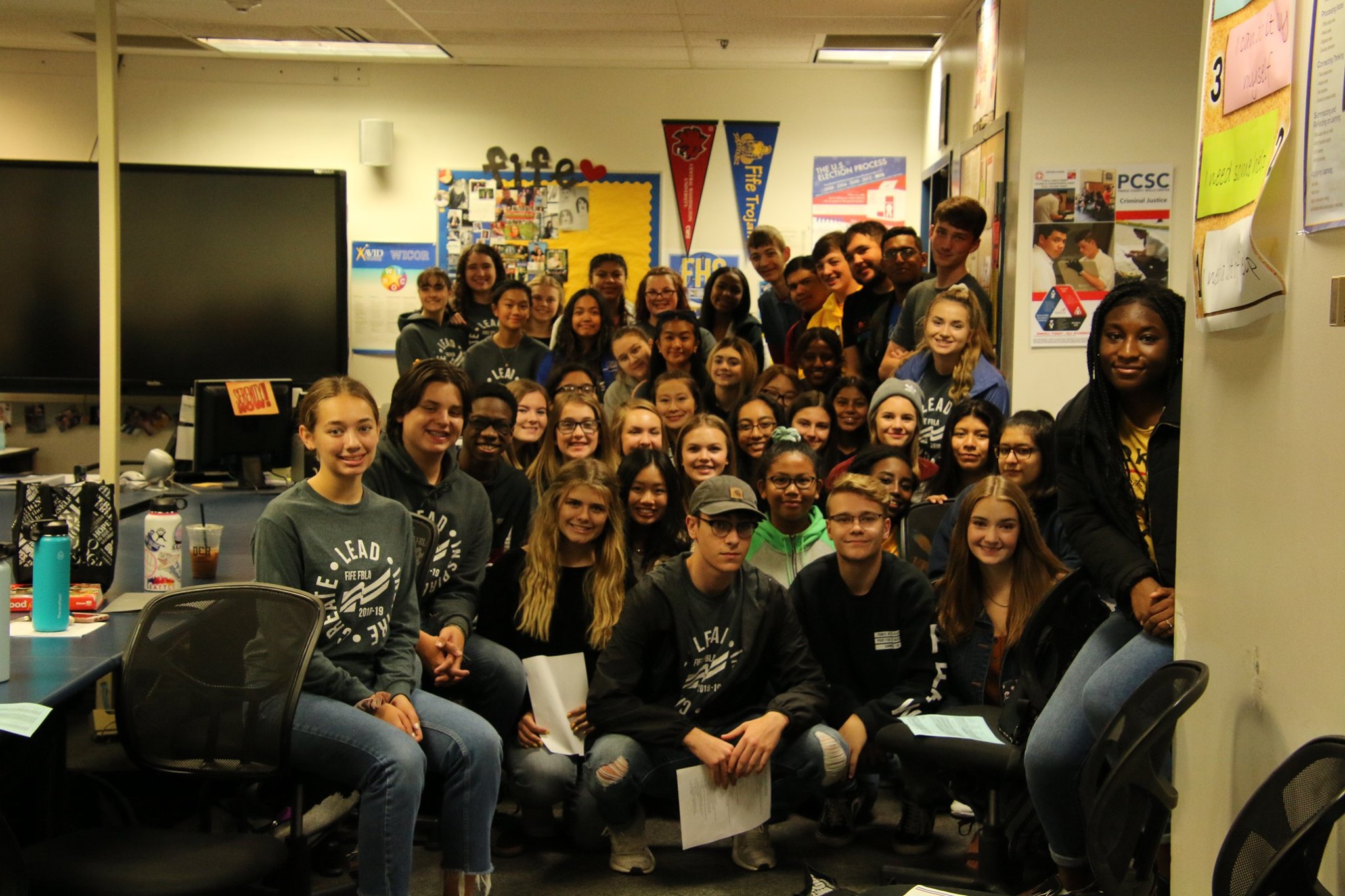 Congratulations to FIFE HIGH SCHOOL for being WA FBLA's December Chapter of the Month!
Fife High School's FBLA Chapter is dedicated to engaging all members. They've worked to provide members with opportunities regarding job openings, mentorship connections for competitive event prep, and so much more!  At general meetings they hold Kahoots with prizes and have implemented a point system to reward and encourage members in their FBLA journey! Despite this year's limitations, Fife FBLA completed both Super Sweeps and Non-Stop November, and continues to virtually involve members in their Community Service Project and American Enterprise Project. Fife FBLA's strong leadership extends beyond their local chapter with an FBLA National Officer, Social Media Director for the Western Region, and one of FBLA's Social Media Ambassadors!
The crowning achievement of this chapter is being named one of five winners of the SAP x GENYOUTH AdVenture Capital Program. Members of the chapter competed nation-wide in a "Shark Tank" event to propose a plan focusing on a healthier learning environment for schools. This included plans to create a wellness club and promotion of a variety of activities like gardening and biking. Their chapter was awarded a $1,000 grant to implement their plan in 2021. However, Fife FBLA Chapter's focus on promoting their community extends farther than their own school! This year they held a hygiene drive to create care packages for the homeless. They received 3,243 hygiene items and $355 to purchase an additional 3,051 items!
Fife FBLA is a chapter that is devoted to serving their community. They are a chapter whose positive impact extends far-beyond their local chapter!